How to apply and FAQ
How to apply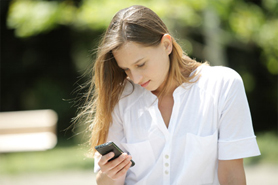 Contact us by E-mail and tell us your self-evaluated Japanese level and the course (or class) that you are interested in.
We will reply to inform you of the days and times that we are available for you. Please select the most convenient day and time to visit us.
When we meet, we will show you our classrooms, introduce teachers, and explain the details of the courses. We may then discuss your personalized learning plan, including the textbooks you will need and how we can support you.
If you need to see how you fare in the lesson before signing the contract, we can arrange a 40-minute model lesson.
After you decide to study with us, we will draw the contract for enrollment. As for the payment method, cash, bank transfer and paypal are available. (For bank transfer and paypal, the transferring fee will be added)
FAQ
Students
Can you help me to get a visa in Japan?

→ We do not provide visa sponsorship. We cannot admit students who do not hold a valid visa.
Where do most students come from?

→ As we have a home page only in English at the moment, most of our students are from English-speaking countries or Europe. However, we intend to foster as much cultural diversity as possible, so anyone from any country is welcome!
Are there many students aiming at entering university?

→We tend to have more students who are more interested in enriching their daily life rather than doing some exam preparations, as our school curriculum focuses more on "Japanese for living and self-development".
Class
How many students are there in one class?

→ There may be between 1 and 4 students in each class. Even if only 1 person attends the class, it will not be canceled.
Do you include reading and writing tasks in group lessons?

→ The tasks depend on which class you take, but basically, yes. We think that reading and writing tasks are important for your speaking and listening progress. They are connected to each other.
Course
Do you provide lessons on-site?

→ We currently do not offer on-site lessons. We hold lessons in Kichijoji with clear purpose. Kichijoji is the town that we think we can try out many different things for the course in town. However, if you require such a lesson, please contact us. We will try our best to meet your needs.
What can I do if the term has already started?

→ We accept students for anytime of the year. Please do not hesitate to contact us even in the middle of the term. You are always welcome any day of the year.
Students' Voice

Steve-san (Task Challenge Course Stage 2)
The lessons were very easy to follow and the teacher was very considerate to each individuals learning ability. I enjoyed going "out of the classroom" to experience real situations in Japanese. I think that puts more confident in the student to experience firsthand rather than just straight out of the book. I also appreciate and enjoyed General Study Course. It really focused on my weak points in Japanese and encouraged me to work harder to make these points stronger in my Japanese language ability.

Alice-san (General Study Course Stage 2)
Lessons have been great, building my confidence and capability at a manageable pace. A lot of preparation and care goes into planning my lessons. The atmosphere is always fun and friendly. I look forward to class every week. I highly recommend "this JLS" for learning Japanese. I could not have asked for more from this experience!

David-san (Task Challenge Course Stage 5)
I was hesitant about the theme before the class, but the discussion turned out to be very interesting, because everyone had interesting things to say about it. I'm glad it was more of a discussion and not so much drilling. Having Japanese guests is a great idea to make the lesson more fun, interesting, and natural. The Japanese guests we had were a lot of fun.

Emma-san (General Study Course Intensive Stage 1)
I really enjoyed studying at thisJLS. The teachers were very welcoming and patient. Lessons have been very interesting. I feel that concepts and grammar were well taught -having clear guidance, then practicing phrases with the teacher. I also liked having a different teachers as it allowed me learn in different ways. It was also great not relying on the textbook -using pictures phase cards really helped me to learn better.

S P san (Task Challenge Course, General Study Course)
I enjoyed the different classes. Group were small or individual so the teacher adjusted the lesson to my level of Japanese and my expectations very well. Various class subjects were good. They always made lessons lively. The class was not only a good opportunity to speak but also a chance to discover Japanese life style and customs which were interesting. Teachers were very friendly and kind so it was fun to have extra time talking with them. Also I much appreciated having the choice of the textbook and workbook I wanted to study with. Being able to change the individual class time was also very convenient for my schedule.

Franzi-san (General Study Course Stage 3)
The lessons were very well structured and organized. The teacher adapted perfectly to my skills and I could see her great preparation of materials during each one of the classes. The lessons were always so fun! I totally appreciate my teacher's teaching skills and effort she put into my course. Arigato gozaimasu!!

P M san (General Study Course Stage 1)
"this JLS" is very well run school with a friendly atmosphere. Excellent communication and very quick to respond to any questions or requests. The lessons were delivered thoughtfully and very smoothly, I found even the most complex topics covered in a way that I could easily absorbed the subject. The atmosphere is relaxed with a productive approach, getting the work done and having fun too. I have been able to quickly apply what I learned in the classroom and take it to my real life situations.