About us!
Our school motto is tsunagaru hirogaru ironna sekai!
(Let's learn about different "worlds" around you to expand your life!)
this Japanese Language School was established to help foreign people live more comfortably in Japan.
The courses offered at this school effectively enable the students to acquire more information, to express themselves accurately, and to expand their networks in their daily life.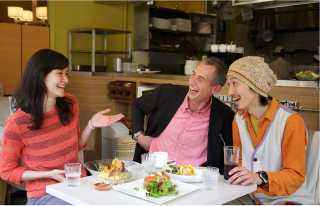 What exactly are the courses like?
Our courses are designed as "double-sided". "General Study Course" will help the students build up their language knowledge. It will explain Japanese sentence structures, and the students can practice conversation, reading and writing for common situations. "Task Challenge Course", on the other hand, will help the students experience the actual language use in specific real situations. In this course, the students will learn the signs, labels, slangs and terms for current affairs used in town. They will also learn the procedure for different services and manners for different occasions.
Sounds interesting?
Once you join, you will need to search, talk, listen and think thoroughly in your classes. Through these language activities, both of your language proficiency and your "world" will grow, and that should bring you the life with more choices!
Meet the teachers!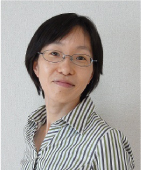 R. Suzuki
Holds a Masters Degree in Japanese Language Education
Has taught Japanese to primary school children, high school students, University students and the students preparing for the entrance exams of Japanese universities.
Hobby:
Walking: I enjoy taking leisurely strolls exploring various towns. I especially like wandering around Kichijoji as it has many good cafes and cute shops.
Comment:
I have found that Kichijoji is a town with many tender-hearted people. It is fun to discover different shops and talk with the shop owners and assistants! Let's visit them together!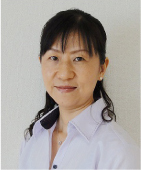 Y. Uemura
Completed 420 Hours of Japanese Language Instructor Training
Passed Japanese Language Teaching Competency Test
Holds OPI (Oral Proficiency Interview) Tester of Japanese with Full Certification
Has taught Japanese to diplomats, expatriates working in Tokyo and their family. Always wins an endorsement from them and is often recommended to another learner by word of mouth.
Hobby:
Wa-daiko Japanese drums: there are so many kinds of taiko, and each requires a different way of playing. Playing Japanese drums is very interesting and fun. I would love to hold a live wa-daiko gig in Kichijoji and other towns along the Chuo-line someday. I think music is also a good way to communicate with people from other countries!
Comment:
Welcome to the web page of this Japanese Language School! If you liked this site, please visit us! By talking and learning with us, you will enjoy expanding your world!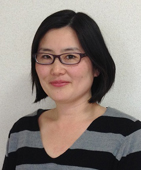 M. Nakamura
Holds a Masters Degree in Japanese Language Education majoring in Discourse Analysis
Passed the Japanese Language Teaching Competency Test
Has taught Japanese at schools for adults and children in group and private classes
Hobby:
Drawing and singing: I am a member of a women's choir. I like to sing with my two children, too. I also enjoy traveling.
Comment:
Since I was a child, I have lived in many countries such as Australia, Singapore, Vietnam and U.S.A. Therefore I have an understanding of the feeling of being a foreigner. As a teacher, I have a passion for helping people from other countries adjust to their life in Japan. I like to make their life more comfortable and enjoyable in Japan by improving their Japanese skills.